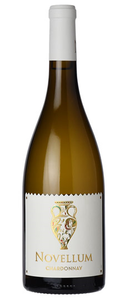 Domaine Lafage Novellum Chardonnay 2022
91 POINTS: James Suckling 
94 POINTS: Wine Direct Tasting Team
94 POINTS: Jeb Dunnuck (2020 vintage)

"Quite an aromatic chardonnay here, with discerning notes of sliced green apples, melon and lemon zest. Round and textured, with simple apple pith and nectarines in the pristine yet flavorful palate. Lots of fruit in the round, medium- to full-bodied palate. Drink now."
- James Suckling

"Chardonnay shows up in some remarkable places but few as breathtaking as the Roussillon where the Pyrenees meet the Mediterranean. From vineyards just a stone's throw from the beach and within view of the historic Mont Canigou, Jean-Marc Lafage have created Novellum, a refined, aromatic and elegant Chardonnay that is aged in tank and neutral French barrels. Novellum has been described as  'smokin' value' by US critics, we would go even further and say this wine is an absolute bargain.  Made from 100% Chardonnay that spent three months in a tank (on Viognier lees) followed by three months in barrel. Tasting like it cost twice the price, it offers lots of orchard fruits, white peach, honeysuckle and a hint of vanilla to go with a medium to full-bodied, crisp, yet still textured and mouth-filling style on the palate. You can't go wrong at the price and this is a terrific wine to enjoy over the coming year or two."
- Wine Direct Tasting Team

"A richer styled wine (I've compared this cuvée to a Chardonnay from Mark Aubert), the Novellum has a medium gold hue as well as a rich, powerful bouquet of caramelized lemon, honeyed almonds, candle wax, and toasted bread. Rich, medium to full-bodied, beautifully textured, and balanced, this is another no brainer purchase."
– Jeb Dunnuck (2020 vintage)

Safe to say Robert Parker and Jeb Dunnuck love this wine, just look at the quotes above.  And now we've got the new 2022 vintage.  Our tasting team has just given this beauty 94 Points and described it as "an absolute bargain" . We loved it and reckon it really could be mistaken for top notch Burgundy!

Novellum is a Chardonnay grown and made by the super-talented husband and wife team, Jean Marc and Eliane Lafage. The Latin name "Novellum" echoes "Nouveau" (new), and the recent vintage suggests a wine that sees little delay between the vineyard and the bottle. The grapes go through cold maceration with only a first pressing. The majority of the wine, 70%, is aged in stainless steel. To achieve the perfect balance of fresh acidity, ripe fruit and a touch of minerality. 30% of the wine is aged briefly for 2 months in one-year old barrels. But the real uniqueness in this wine comes from its aging method: it is aged on the "lees" of previously fermented Viognier for three months, imparting a luscious floral character that's different from just about any other Chardonnay you've tasted.
Tax included.
Quantity must be 1 or more